Chris Cotton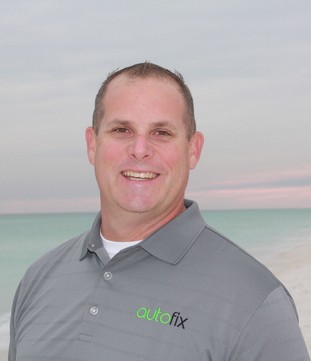 Professional Background
Owner of AutoFix - Auto Shop Coaching
Automotive Business Coach & Trainer
Profit First Certified
John Maxwell Leadership Training Certified Coach
Advisory Board Member for ServiceUp Repair Cloud where he acts as a bridge between the company and auto shop owners.
Professional Accomplishments
Chris Cotton has been in the auto repair industry for almost 30 years, and in the customer service industry for over 40 years. He's a former multi unit shop owner that has dedicated his life to helping other shop owners turn their shops into high performing businesses.
As the owner of AutoFix Auto Shop Coaching, Chris helps his clients to utilize a unique method of cash management that gives you processes to control your money and procedures to allow your cash to flow through your business the way you want it to. This allows shop owners to be in control of their business instead of being at its mercy. He can also help in all other matters relating to managing an auto repair shop including but not limited to; Employee Hiring, Pricing Strategies, Aligning for Profit, Aligning Car Count with Shop Goals, Pay Plans, Goal Setting and probably most importantly: Accountability. Chris does this and so much more!
Chris has helped his automotive clients realize over 50 million dollars in return on investment (ROI) and he looks forward to working with you to do the same. Chris has almost 20,000 hours of coaching via zoom and phone. Chris also just celebrated his 10 year anniversary as an Auto Repair Shop Coach. Chris has been called a "subject matter expert in all things relating to auto shop management" by others in the industry. The reason why Chris gets out of bed every morning is to hold great shop owners like you accountable for your goals and dreams.
Follow along with Chris' podcast, The Weekly Blitz, where he discusses different moves & shifts you can make in your life and shop to stay on top of the game.
In any organization, family, or group there is always a top-dog, the first, the leader. With that said, not every leader leads effectively and gets things done. The AutoFix Alpha Group is designed to help shop owners to lead their team effectively by growing and becoming the best they can be. Click here for more information on taking your organization to the next level: AutoFix- Alpha Groups
Personal
Chris Cotton lives in Durango, Colorado and loves to play golf, ski and hike with his wife Kimberly. Chris also loves to travel and make in-person connections with his clients and others in the industry as well and would love to learn more about you and your business!