Thank you to our 2019 Training & Expo Sponsors
We would like to thank all our sponsors who make this event a reality. Please support those who are supporting you! Want to be a sponsor? Go here.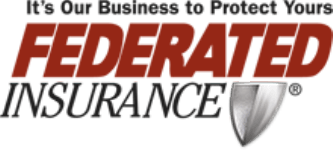 Federated Insurance
For more than a century, Federated Insurance has been providing quality insurance products to businesses of all sizes. Federated's highly trained representatives understand the insurance needs of the automotive service industry, so you can expect to get personalized service and coverage's specially designed for your business. Federated's many outstanding risk management programs and services include industry-specific Risk Management Academy seminars, and Federated's Shield Network®, offering clients anytime online access to a variety of risk management resources.

Parts Authority
This year from Parts Authority, you can expect to hear about our company's growth. We have new sister companies, team-members, product lines, programs and technologies. We doubled in size in 2018 and with that growth we will be able to bring more value to all regions.

NAPA
It's important to have parts and service you can depend on to keep your customer vehicles running right. Over 80 years of dependability. NAPA has been the recognized quality leader in the auto parts and repair business for decades.
NAPA parts means quality. NAPA-brand parts are designed to meet OE (original equipment) standards for quality and reliability. Professionals have relied on NAPA parts for over 80 years because they fit right, work right and they last. And sometimes, NAPA has improved on the original design, correcting flaws or strengthening components. For parts you can rely on to have your vehicle maintained, make sure to ask for a NAPA part.
Merle's
Tucson shop owners turn to Merle's Automotive Supply for all your auto part needs. We hold our service to a higher standard, and will make sure that you get the best parts and service available.

Kukui
With a rich history in information technology, Kukui provides businesses a custom marketing platform that integrates with each organization's Point of Sale (POS) system. This empowers each of Kukui's clients with quantitative data showing their return on investment, the number of new clients based on their POS system, statistics revealing their customer retention rate, and areas to improve their business through the tracking of phone calls, appointment forms, and feedback from customer reviews.

This year we will be engaging with everyone in our lounge area. Stop by, relax a bit, find out what AutoNation has to help your shop. Enjoy some giveaways as well as a raffle for bigger prizes. Raffle tickets are $1 and all proceeds go towards our scholarship fund.


The Reliable Risk Management team proudly serves the Commercial Insurance and Surety needs of the community as well on a national scale. We are a niche-focused insurance agency which allows us to better assist with the Automotive Industry, Construction Industry, Limousine and Taxi industry, Surety and Bonding, Group Captive, and other custom insurance programs for larger risks.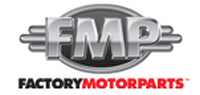 In recent years, our reputation for unmatched availability combined with exceptional service and knowledgeable staff, have been keys to FMP's success and has propelled our growth with independent service centers. Today as an aftermarket distribution partner with original equipment suppliers, we serve markets in the Midwest, Mountain States, Southwest, Northeast, North Carolina and West Coast including Alaska. FMP is a multi-generational, family-owned company that prides itself on providing premium original equipment and name brand automotive parts, serving as a total resource for independent service centers, dealerships, fleets and wholesale customers.

O'Reilly Auto Parts is an American auto parts retailer that provides automotive aftermarket parts, tools, supplies, equipment, and accessories in the United States serving both the professional service providers and do-it-yourself customers.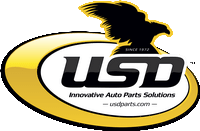 'USD Inc. is a distributor of Automotive Parts throughout the Southwest with a focus on Original Equipment (O.E.) product, featuring ACDelco, Motorcraft and Mopar. These O.E. product offerings along with other key suppliers such as Felpro, Moog, Mando, Dorman, Delphi, Denso, and many more make USD Inc. the perfect choice for professional installers. USD has a dedicated staff of professionals, driven by customer satisfaction, here to help our valued customers with any of their Automotive needs each day. We provide our quality service throughout Arizona, New Mexico, Colorado and West Texas.

Since 1980, we've been helping independent auto repair and collision repair shop owners improve their businesses and their lives, with proven, measurable and field-tested strategies and practices. Through the hard work of our wonderful and very talented associates, ATI has grown into the leading coaching and consulting automotive management company in the world, with more than 1,300 active members who represent the best shops in the US and Canada.
We want our clients to be happy and achieve their dreams. Dreams are usually different for each person and at ATI we understand those differences. No matter what type of shop owner you are at this point in your life, we understand you.

Stop by and see why Jasper is working to earn the right to become your vendor of choice for high quality Engines, Transmissions, Differentials, Diesel Engines and Diesel Fuel components!

Nations Leader in Recycled and Certified Aftermarket parts. We strive to maintain strong relationships with our customers while growing our businesses together. We have the most inventory and the best warranty available in the industry and provide FREE delivery to most of the state. We are excited to do business with you.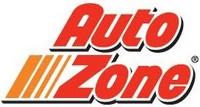 For more than 37 years, AutoZone has been committed to providing the best parts, prices and customer service in the automotive aftermarket industry. We have a rich culture and history of going the Extra Mile for our customers and our community.

Bosch spare parts feature impressive quality and reliability, as well as innovative technology. State-of-the-art lights and brake systems, batteries with extremely long lives, wiper blades, starters and air filters — Bosch provides high-quality spare parts that make driving safer, more relaxed, and more eco-friendly.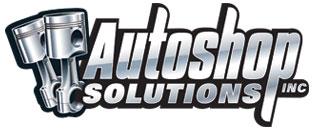 Autoshop Solutions is an award-winning internet marketing agency dedicated to the automotive industry. We deliver powerful websites and internet marketing services that are guaranteed to drive more customers to your shop. It all starts with a powerful, mobile-responsive website. We use cutting-edge strategies in pay-per-click marketing, search engine optimization and social media marketing to make sure your customers are finding you first online. With our all-inclusive RPM program, your shop has everything it needs to be successful and get more cars in your bays!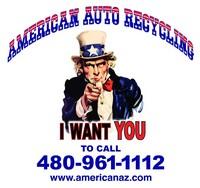 American Auto Recycling has been supplying quality used auto parts and outstanding service to the valley since 1976. We strive to provide quality parts and service and stock a large selection of used OEM parts for American and Asian cars and trucks, most with a FREE one year replacement warranty. American has a large selection of used engines and transmissions, alternators, starters, a/c compressors, axle assemblies, wheels, collision parts and much more. We have thousands of parts off and ready to go in our 25,000 Sq. Ft. warehouse and offer free delivery valley wide; most of the time next day. American Auto Recycling is a proud member of the Arizona Automobile Recyclers Association, the national Automotive Recyclers Association, the United Recyclers Group and we are a BBB accredited business!

Exhibitor Sponsors
1stMile
ALLDATA
All Trans Remanufactured Transmissions
Broadly
CardConnect
Mitchell 1
Exhibitor Sponsors (contd)
New West Oil
Repair Shop Websites
RO Writer
Shop-Ware
Snap Finance